Sportsplex USA Poway Corporate Partners

Field and Arena Naming Sponsors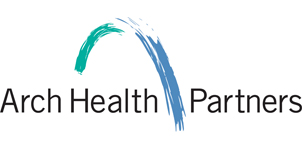 Arch Health Partners - ARCH HEALTH PARTNERS FIELD
Arch Health Partners multi-specialty medical group, affiliated with Palomar Health, provides top-rated health care that's close to home, with convenient locations in Escondido, Poway, Rancho Penasquitos, 4S Ranch and Ramona.
Choose from over 100 physicians specializing in Family Medicine, Orthopedics, Cardiology, Pulmonology, Dermatology, Sports Medicine and more.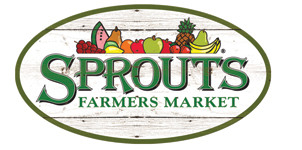 Sprouts Farmers Market - SPROUTS FIELD

Sprouts is the grocery shopping experience that makes healthy living easy and affordable. Our bright and cheery neighborhood grocery stores offer fresh, natural and organic foods and products as incredible prices – and in an approachable setting that feels like an old-fashioned farmers market. Visit sprouts.com to find a store near you!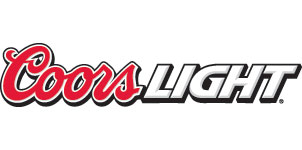 Coors Light - COORS FIELD
San Diego's Best selling beer!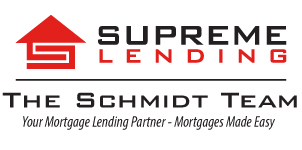 The Schmidt Team - Supreme Lending - THE SCHMIDT TEAM ARENA
Have you thought about purchasing a new home?
Do you want to try and lower your payments on the home you already own?
Don't know where to start? Contact The Schmidt Team – Mortgages Made Easy !
Tracie Schmidt 858-336-5200, email tracie.schmidt@supremelending.com or click HERE
Everett Financial, Inc. D/B/A Supreme Lending NMLS ID #2129 (www.nmlsconsumeraccess.org). Equal Housing Opportunity Lender.
Licensed by the Department of Business Oversight under the CA Residential Mortgage Lending Act License 4130655.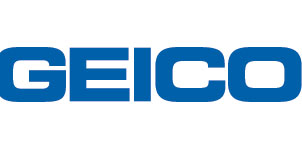 GEICO Insurance Services - GEICO ARENA
Want to save money and protect your vehicle? You can do both with a car insurance policy from GEICO.
15 Minutes can save you 15% or more!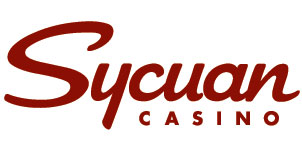 Sycuan Casino - SYCUAN CASINO BATTING CAGES
With Vegas-style gaming, scrumptious dining options, live headliner entertainment, and nearby golf resort you'll find yourself coming back again and again.
5485 Casino Way
El Cajon, CA 92019
619-445-6002
Sportsplex USA Poway Preferred Sponsors
Caliber Collision didn't become the nation's largest collision repair company by accident. It has taken an unyielding commitment to be the collision repair provider of choice in every community they serve as they deliver on their purpose to Restore The Rhythm Of Your Life.
Caliber currently has nearly 500 locations nationwide with over 10,000 teammates, and serves more than 750,000 customers per year.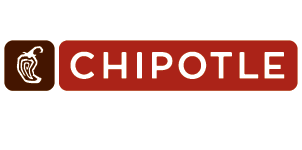 Chipotle Mexican Grill
Serving food with integrity. Learn about how we make burritos, bowls, and more from only real ingredients. Visit Chipotle.com
Providing every part of the sports experience except for the sports. Pre-game meals, post-game meals, and even meals for those not playing.
Welcome to Chipotle!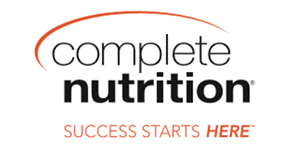 Complete Nutrition Poway
Complete Nutrition is a national retail franchise offering a wide variety of high-quality weight management, fitness and wellness supplements, plus a fresh smoothie bar. Since 2005, Complete Nutrition has been helping people achieve their fitness and wellness goals through a consultative approach that applies insights gained through a Body Composition analysis and pairing those results with exclusive supplements.
All Sportsplex USA players are eligible for a complimentary Body Composition test and corresponding consultation, including general meal planning. To learn more, please click HERE, or call 858-842-1080.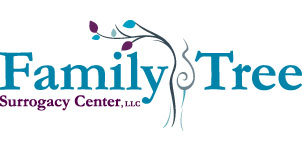 Family Tree Surrogacy Center
Becoming a Surrogate Mother is a special journey with many rewards. As a participant in this program, you are given the chance to provide someone else with the opportunity to be a parent. Family Tree Surrogacy Center is offering a $1,000 signing bonus.
Earn up to $50,000 plus benefits. Appy Today! www.familytreesurrogacy.com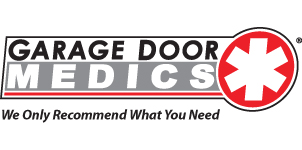 Garage Door Medics
Garage Door Medics has successfully been completing projects since 1990 and originated in San Diego. Over the years we have been bringing trust, honesty and transparency in to the garage door industry. We will be there when you need us, that's what sets us apart from other garage door companies. We are very proud of the fact that we are the highest reviewed and rated garage door company in the United States. Our promise is to meet your expectations, be there when you need us and honor our motto, "We only recommend what you need". We also promise to send qualified technicians to your home in well-marked stocked vehicles to get the job done on our first visit. We know your time is valuable. Our goal is to earn your trust and become your garage door company for life. Mention "Sportsplex USA" and receive 15% OFF parts and Labor. Click HERE for more information or give us a call at 619-202-1004.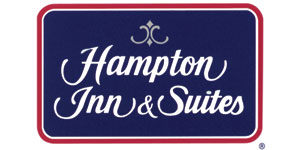 Hampton Inn & Suites Poway
Hampton Inn & Suites San Diego/Poway offers discounts for groups of 10 or more which includes complimentary hot breakfast buffet, parking, and internet. We are the closest hotel to Sportsplex Poway/Santee. 14068 Stowe Dr
Poway CA 92064

(858)391-1222

iLoveKickboxing Poway
Revolutionary Fat-loss System Helps Poway Men & Women Finally Lose That Extra Weight. Kickboxers are in incredible shape. They have toned abs... slender muscles... and great definition. The question is - how do you get that great body without competing in fights? Our program took the same exercises that pro kickboxers use to get lean & toned - and made them available to ANYONE looking to burn fat...
iLoveKickboxing is the total package. Get started today at our Poway iLoveKickboxing studio and see for yourself! iLoveKicboxing Poway is located less than one mile from Sportsplex USA at 12411 Poway Road. Click HERE to learn more!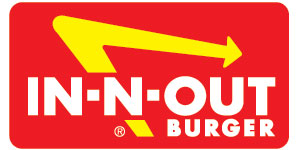 In N Out Burger Poway
12890 Gregg Court
Poway, CA 92064 (800) 786-1000
Custom Engagement Ring Specialists.

Design your one-of-a-kind, custom engagement ring, just for her! Or view our enticing collection of engagement rings, wedding bands and other fine jewelry.
10% OFF! Promo Code - SPORTSPLEX10 Robert@IncendiaDiamonds.com
858-909-8224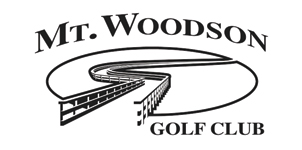 Mt. Woodson Golf Club
Set in the rugged natural setting of North East San Diego County, the names of the holes give you a hint for what is in store for you. Just picture holes named "Ledges", "Tree Tops" and "The Beach" to give you an idea of what to expect during your day at Mt. Woodson. Between holes two and three you will find yourself on a 450 foot wooden bridge unlike anything you have seen that winds through beautiful natural scenery and canyons. All of this, combined with great playing conditions every day, make Mt. Woodson a must play for all golfers.
Visit our site HERE or call us at 760-788-3555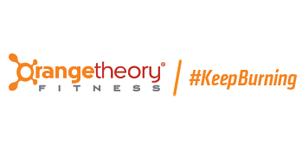 Orangetheory Fitness Poway
Orangetheory Fitness is a one-of-a-kind, group personal training workout broken into intervals of cardiovascular and strength training that produce maximum calorie burn. Backed by science, the heart-rate-based, 5-zone interval training is designed to maintain a target zone that stimulates metabolism and increases energy.
Fitness coaches lead each 60-minute session using a variety of equipment including treadmills, rowing machines, suspension training and free weights. The first visit if free.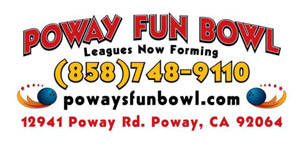 Poway Fun Bowl

Leagues Now Forming 12941 Poway Road Poway, CA 92064
858-748-9110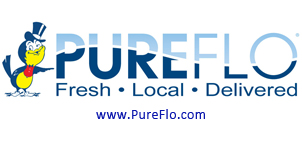 Pure Flo Water
The freshest bottled water delivered straight to your home or office. Locally owned and operated, Pure Flo Water is San Diego's local bottled water source!
And now with office coffee and filtration services too!

7737 Mission Gorge Rd
Santee, CA 92071 (619) 448-5120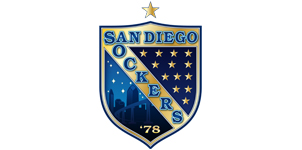 San Diego Sockers
The 14-time Indoor Champs provide you with an exhilarating experience that the whole family can enjoy. The San Diego Sockers are on the #QuestFor15 this season and have relocated to The Valley View Casino Center. Come and support your most successful San Diego team in history!
Please visit www.sdsockers.com for more information!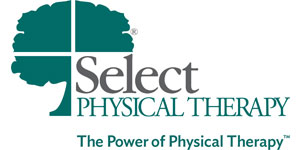 Select Physical Therapy
Select Physical Therapy is a leading provider of out-patient physical therapy in San Diego. Our experienced therapists develop an individualized plan of care designed to get you back to activity, back on the field, back to work, and most importantly, back to life. Click HERE to learn more!
Mention Sportsplex USA to receive your complimentary injury consult!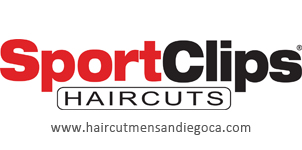 Sport Clips
Visit today and ask our Guy-Smart Stylists for the Sport Clips MVP: Legendary Hot Towel, relaxing shampoo, invigorating scalp massage and a haircut that knocks it right out of the park.
Open 7 days, no appointment necessary and TV's playing sports all the time!
At Sport Clips, It's Good to be a Guy!

20 San Diego area locations www.sportclips.com/sandiego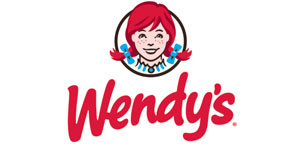 Wendys
Want to Eat Great and Raise money?
Wendy's Nights are the perfect way to do both! By holding a fundraising event at your local Wendy's your organization will earn 20% of the proceeds and eat a Quality meal, after all Quality is our Recipe! For more information E-mail nikki@pennantfoods.net