SPORTSPLEX USA SANTEE
HORSESHOE LEAGUES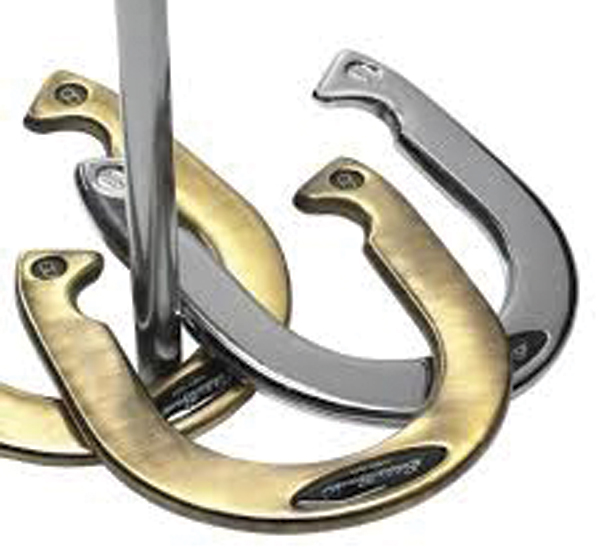 Sportsplex USA will offer Horseshoe Leagues Sunday through Friday which will include a 10 game season with playoffs.
Entry fee : Only $10.00 per player. Two-person teams
Game Times: 6:00, 7:00, 8:00 and 9:00 PM.
League Format: Teams will play best two of three games/round robin. Once official games are over, teams can remain in the pits for FREE PLAY until the next scheduled game.
Scoring: First team to 40 points. Ties are broken by pitching 4 shoes until a winner is decided and tie is broken
1 point – shoe closest to the stake
2 points – two shoes closer than both of the opponent's shoes
3 points – one ringer
4 points - one ringer plus closest shoe by same player
6 points – two ringers
Note: Shoe leaning against a stake scores 1 point, the same as a shoe flat on the ground or other close shoe.
Scoring Cancellations:

Only one player scores in an inning.

Ringers cancel each other and the closest shoe scores.

Shoes that land 6" of the stake can score points.

No official – Players Call Their Own Points.



WINNERS AND CASH AWARDS

Playoff for top four teams.
Awards – To Be Determined.

SPORTSPLEX USA MANAGEMENT WILL EXERCISE ITS DISCREATION ON ALL HORSESHOE RULES AND REGULATIONS.
For more information, please contact Jim Tuyay at jim.tuyay@sportsplexusa.com or 619-334-1000 x408